These healthy pumpkin bread recipes are sure to make you think of fall whenever you take a bite. Check out the variety of recipes we've found for you.
Nothing screams fall time like pumpkin!  Pumpkin spice lattes, carving pumpkins, and lets not forget…pumpkin bread!  Well we've found 17 healthy pumpkin bread recipes for you to try.
Maybe it's a pumpkin bread recipe that uses greek yogurt to make it so moist and delicious  Or if you're vegan, keto, or gluten free…we have found some recipes for you to try as well.
If you've been looking for some healthy pumpkin bread recipes to try this fall, we've done all the work for you.  So snuggle up when it gets chilly this fall, and throw some homemade pumpkin bread into the oven – you'll be sure to enjoy this fall when you try these recipes.
[Drop a comment below and let us know what recipe you liked]
Cover photo from:  foodfaithfitness.com
1.  Easy Keto Pumpkin Bread
If you love pumpkin spice then you'll love this keto pumpkin bread.  It's perfect for people who are looking for low carb pumpkin bread.  Tastes just like fall!
Recipe:  fittoservegroup.com
2.  Gluten Free Paleo Pumking Bread
Using coconut flour makes this palep pumpkin bread soooo moist and chewy!  It's easy to make and gluten free – a truly healthy pumpkin bread recipe!
Recipe:  foodfaithfitness.com
3.  Keto/Low Carb Pumpkin Bread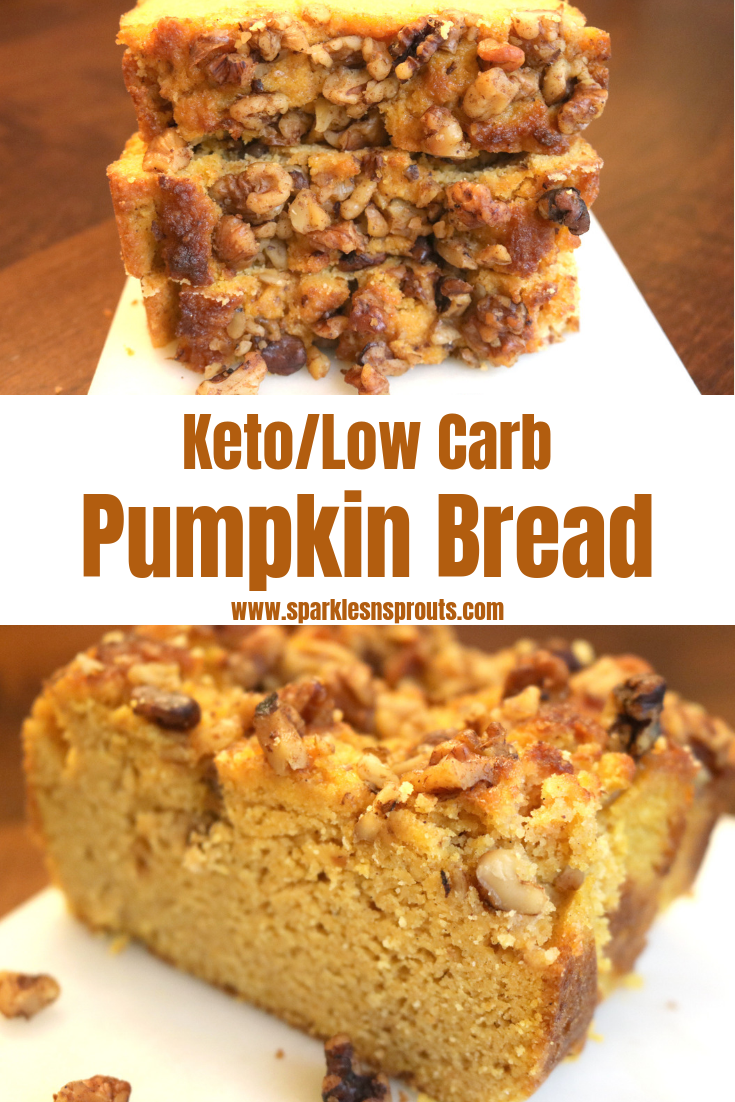 A healthy fall treat when you're feeling like pumpkin.  It's keto and low carb so the health benefits are still there!
Recipe:  sparklesnsprouts.com
4.  The Best Healthy Pumpkin Muffins
If you have a can of pumpkin laying around the kitchen, give this recipe a try.  Your family will love this and it's perfect for a fall day to grab a bite of these healthy pumpkin muffins.
Recipe:  savorynothings.com
5.  Moist Pumpkin Bread
Every time you bake this pumpkin bread for your friends and family there is never anything left.  That's a good thing though!  It's super moist and perfect so it all makes sense!
Recipe:  cooksitnow.com
6.  Pumpkin Oat Breakfast Bread
This recipe for pumpkin bread is gluten free and kid friendly.  Throw all the ingredients into a loaf pan and bake it.  Nothing can be simpler than this delicious fall recipe!
Recipe:  littlebitsof.com
7.  Pumpkin Cinnamon Swirl Bread
This pumpkin cinnamon swirl bread is just that!  It's a moist loaf of pumpkin bread that has a delicious and melty cinnamon sugar ring in the center.  You'll love this!
Recipe:  creationsbykara.com
8.  Vegan Pumpkin Bread
This vegan pumpkin bread is going to be a hit.  It's perfect for breakfast, a snack, or a healthy dessert.  Making it with only eight ingredients means it's simple and easy to make for your family and friends!
Recipe:  frommybowl.com
9.  Healthy Maple Pumpkin Bread
Sweeten up your fall pumpkin desserts with this maple pumpkin bread recipe.  Enjoy it with a cup of tea or breakfast on the go.  It's super healthy so don't feel guilty for having two slices!
Recipe:  choosingchia.com
10.  Whole Wheat Pumpkin Applesauce Bread
Enjoy this pumpkin applesauce bread for your next fall dessert.  Made with whole wheat, it has a crunch streusel crust.  Great for a fun and yummy fall breakfast or snack!
Recipe:  familyfoodonthetable.com
11.  Copycat Starbucks Pumpkin Bread [Healthier!]
If you're a fan of Starbucks pumpkin bread…you'll love this healthier version.  It's loaded with flavor without the extra fat and calories.  It's a great homemade spiced pumpkin bread recipe to make!
Recipe:  celebratingsweets.com
12.  Easy Pumpkin Bread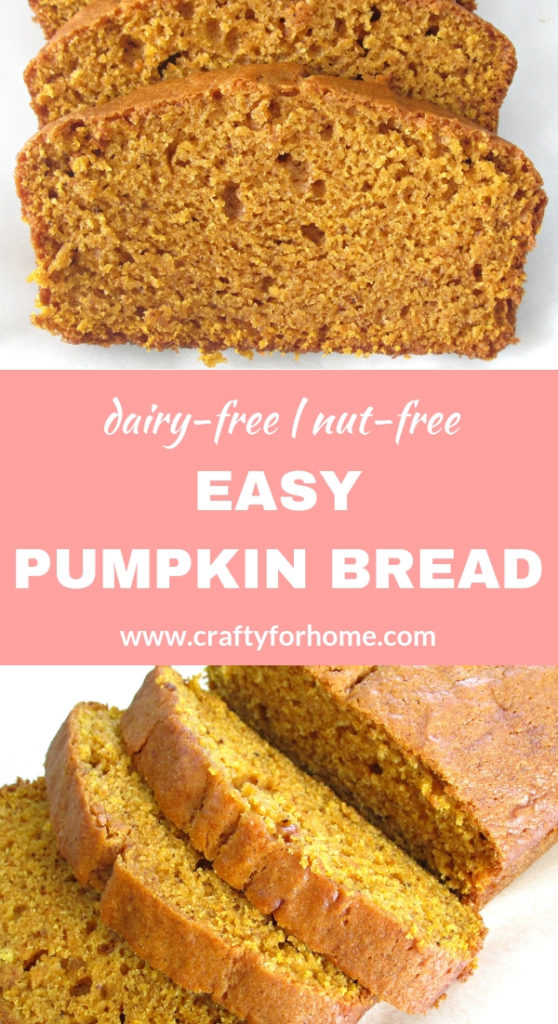 This pumpkin bread is a classic recipe.  It stays soft and moist so you can eat it for leftovers the next day.  The pumpkin spices really bring it all together!
Recipe:  craftyforhome.com
13.  Healthy Pumpkin Bread
Eat a slice of this pumpkin bread with a cup of coffee in the morning.  It's packed with pumpkin flavor in every bite!
Recipe:  sweetpeasandsaffron.com
14.  Gluten Free Pumpkin Bread
You'll make this pumpkin bread quickly and easily.  Just put all the ingredients in one bowl and start to bake it.  It's gluten free and still so delicious for the fall season!
Recipe:  veggiebalance.com
15.  The Best Healthy Banana Pumpkin Bread
What makes this pumping banana bread so special is that it's made with Greek yogurt.  Throw in the chocolate chunks and pecans for a healthy irresistible pumpkin bread!
Recipe:  unicornsinthekitchen.com
16.  Healthy Low Sugar Pumpkin Bread
Made with whole wheat flour, this low sugar pumpkin bread is a delicious vegan option  Sweeten it up with maple syrup and you'll be in heaven when you bite into this!
Recipe:  eatingbirdfood.com
17.  Healthy Pumpkin Bread [Moist & Delicious]
This healthy pumpkin bread bursts with the flavors that fall is known for.  Make it with healthy ingredients and add in the chocolate chips if you'd like…we think you should though 🙂
Recipe:  chelseasmessyapron.com