These simple crockpot meatball recipes are sure to be a big hit! Make at your next tailgating or party gathering. So many recipes to choose from!
The crockpot or any slow cooker is a resource any cook can appreciate  These 20 simple crockpot meatball recipes are going to be so versatile and easy for you to do.
Maybe you want some Italian meatballs but don't have the time to make them in the oven or on the stove.  Or maybe you want to try something else…buffalo chicken meatballs, bourbon meatballs, or maybe even bbq grape jelly meatballs!?
Enjoy the beauty of slow cooking and the final product of these delicious crockpot meatball recipes.   We did all the heavy lifting for you…just enjoy all the ones we've found!  The next party of family dinner is going to be soooo much better now that you can make these awesome crockpot meatball recipes!
Start your crockpot meatball journey today!  Bon Appetit!!!
Cover photo from:   thediaryofarealhousewife.com
1.  Slow Cooker Asian Meatballs

Enjoy these slow cooker Asian meatballs with your family and friends.  Perfect to serve as an appetizer or dinner recipe.  Simple to make, just add the ingredients to the slow cooker and wait until they're done!
From:  thediaryofarealhousewife.com
2.  Slow Cooker Teriyaki Meatballs
These slow cooker teriyaki meatballs are going to be a huge hit.  Simmer them in the slow cooker with a sweet and spicy homemade teriyaki sauce.  You'll love these flavorful meatballs!
From:  letsdishrecipes.com
3.  Slow Cooker Meatballs and Gravy
Enjoy this easy slow cooker recipe for tender and juicy meatballs.  Cover them in a hearty brown gravy and you'll be ready to go.  Serve them up with mashed potatoes, pasta, or even just by themselves!
From:  thesaltymarshmallow.com
4.  Slow Cooker Buffalo Chicken Meatballs
If you love Buffalo chicken wings then you're going to love these Buffalo chicken meatballs.  Enjoy them with a side or ranch or bleu cheese.  A great tailgate or game day snack!
From:  madamedeals.com
5.  Slow Cooker Bourbon Meatballs
The next time you're having a gathering you can consider making these slow cooker bourbon meatballs.  With just five minutes of prep time and letting the slow cooker do all the work, there is no reason NOT to try these!
From:  theblondcook.com
6.  Crockpot Honey Mustard Meatballs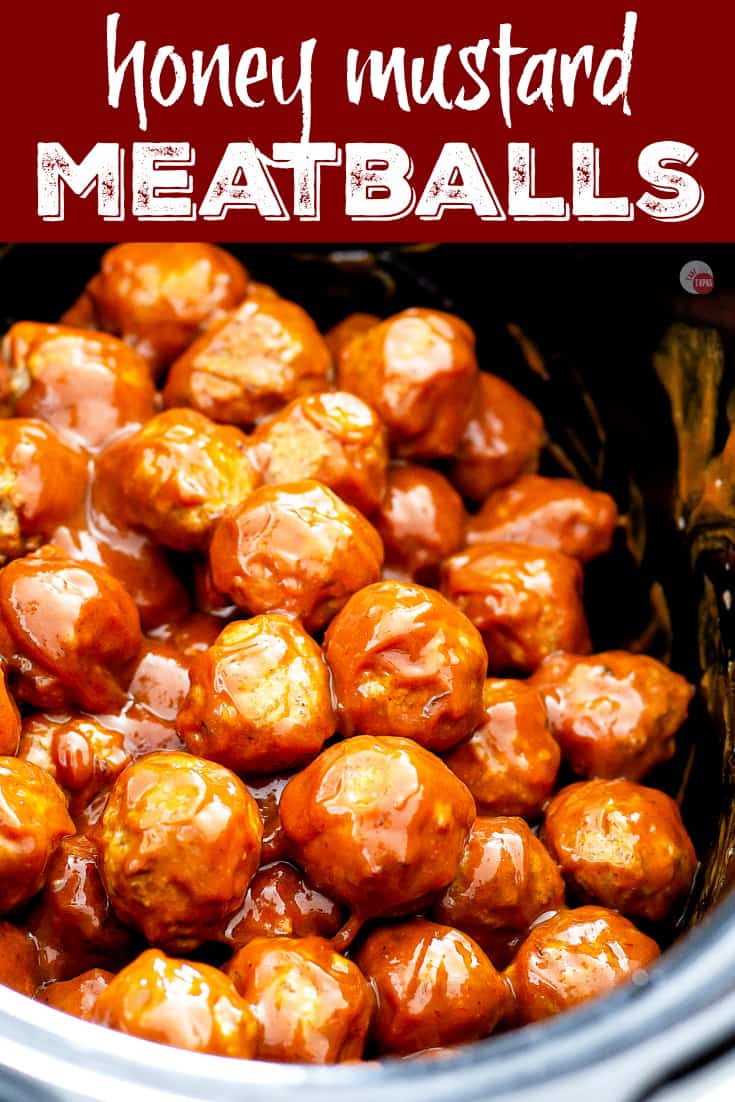 The tangy and sweet heat of these honey mustard meatballs are a great recipe for your party.  The crockpot makes this an easy and addicting appetizer that your guests are going to love you for making!
From:  taketwotapas.com
7.  Buffalo Ranch Meatballs
These Buffalo ranch meatballs are easy to make because they only take three ingredients to make.  You can make these on the slow cooker or the stove top.  Everyone who eats these will go crazy over them!
From:  plainchicken.com
8.  French Onion Meatballs
If you have an upcoming party or get together, then you should give these french onion meatballs a try.  They taste like french onion soup but in the form of a meatball.  A delicious option for your party guests!
From:  ucnews-trending.site
9.  The Best Slow Cooker Swedish Meatballs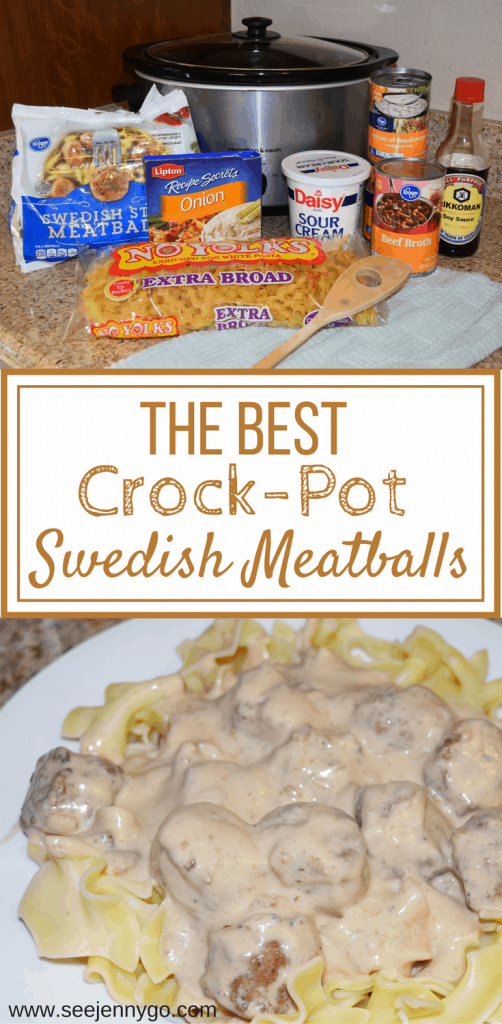 You won't want to miss this slow cooker Swedish meatball recipe.  It's been a favorite for years and your guests will really enjoy these.  They also make for some really good leftovers!
From:  seemamago.com
10.  Hawaiian Barbecue Meatballs
These Hawaiian BBQ meatballs couldn't be easier to make.   They only take a few simple ingredients to prepare them.  A perfect combo of sweet and savory flavors!
From:  thepinningmama.com
11.  Crockpot Meatballs
There will be reason to pre-brown these meatballs.  They're going to be perfectly cooked into tender and juicy meatballs by just using the slow cooker.  Serve them up with your favorite sauce for your next pasta dinner night.
From:  spendwithpennies.com
12.  Sweet and Sour Meatballs (Slow Cooker)
Enjoy these homemade meatballs that are cooked in the crockpot with a two ingredient sauce.  These sweet and sour meatballs are a perfect main course or a great party appetizer!
From:  dinneratthezoo.com
13.  Asian Crockpot Meatballs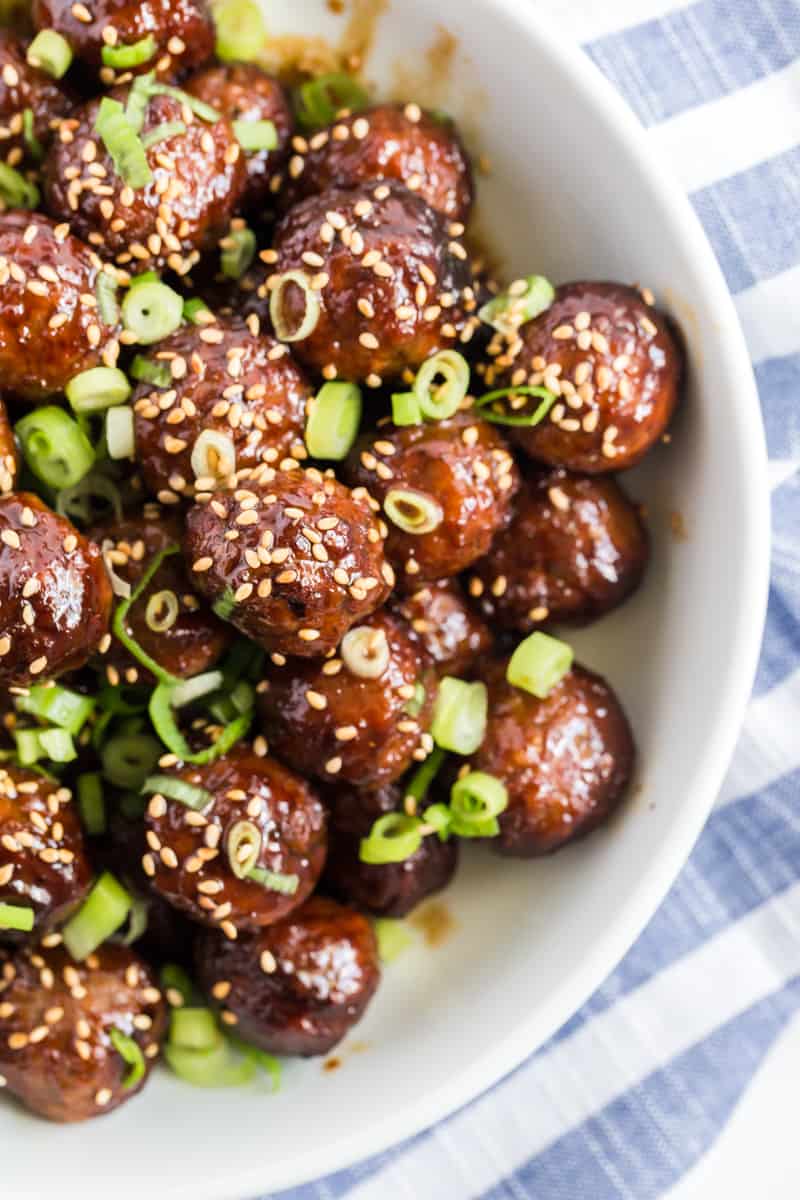 Enjoy an effortless appetizer when it comes to these crockpot Asian meatballs.  They're delicious, sweet, and rich in flavors.  A no brainer for your next party.
From:  tornadoughalli.com
14.  Crockpot Swedish Meatballs (Including Video)
These crockpot Swedish meatballs are an easy recipe to make with frozen meatballs.  Add in the sour cream, steak sauce, cream of mushroom and other seasonings – you'll be all set to serve over noodles!
From:  thecountrycook.net
15.  Easy Crockpot Meatball Recipe
This easy crockpot meatball recipe uses simple ingredients.  We are talking about the frozen meatballs, bbq and grape jelly – that's it!  Serve this at a party if you're looking for a simple appetizer.
From:  backtomysouthernroots.com
16.  3 Ingredient Grape Jelly Meatballs
These grape jelly meatball recipe is going to give a new spin on BBQ meatballs.  They only take three ingredients to make in the crockpot which makes this one of the easier recipes we've found..
From:  thehandyfoodie.com
17.  Cocktail Meatballs
A perfect appetizer to make for a tailgate party.  These cocktail meatballs only need three ingredients – frozen meatballs, grape jelly, and chili sauce!
From:  dinnerthendessert.com
18.  Crock Pot Meatballs with Creamy Mushroom Gravy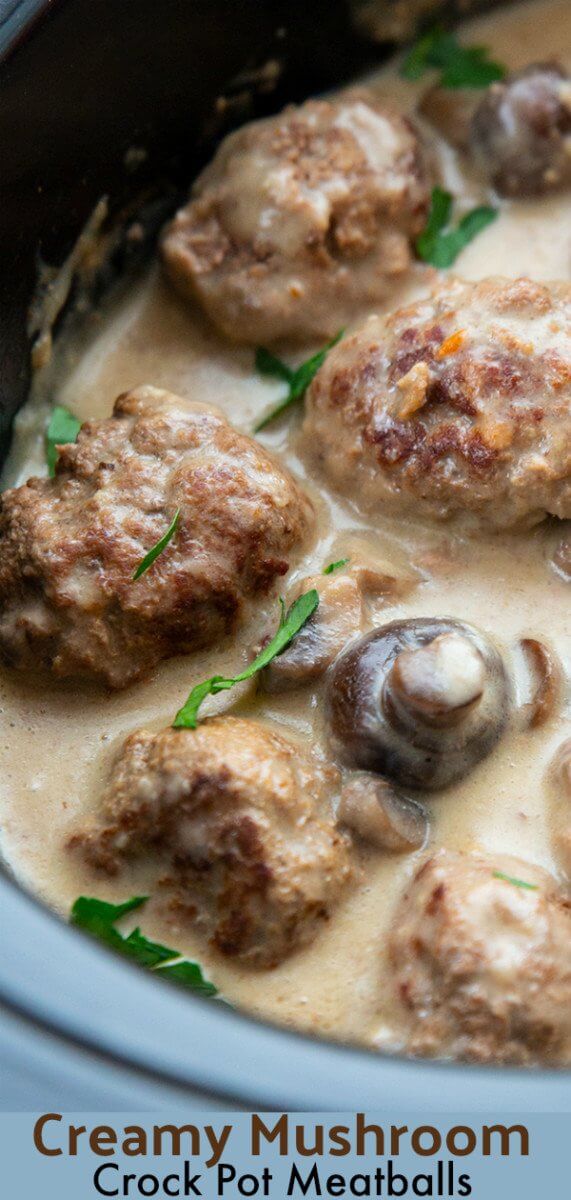 A creamy mushroom gravy cooks all day long and cover the meatballs inside the crockpot.  Simple and time saving, this truly is a perfect recipe.
From:  thekitchenmagpie.com
19.  Slow Cooker Honey Garlic Meatballs Recipe
If you're struggling to find a dish to bring to a party, try out this recipe for honey garlic meatballs. They're always a hit and they can be cooked in any slow cooker or Instant Pot.
From:  fabulesslyfrugal.com
20.  Crockpot BBQ Grape Jelly Meatballs
Another simple recipe that takes just three ingredients to make and a couple minutes of prep.  Let the slow cooker do all the heavy lifting with this crockpot BBQ grape jelly meatball recipe!
From:  tasteandtellblog.com